You've probably heard about Upwork, it's an online platform where you can get freelance or full-time jobs remotely. Since I quit my 9-5 job and started the nomadic lifestyle, one of my side hustles is with Upwork. I just like the freedom of working anywhere around the world while on my laptop, sipping coffee or tea in my PJs.
Today I'm going to show you how you can easily make $1000 or more on Upwork. It's very easy, anyone can learn it in a few hours. All you need is a laptop and a little dash of creativity. After you learn these skills, you can start sending proposals on Upwork and make $100 in 2-4 hours.
No matter what background you have, you can learn this skill and it won't cost you much. Sending a proposal used to be free, but two months ago Upwork started charging $0.15 per "connects". Connects are what you use to submit a proposal for jobs posted in the Upwork marketplace.
Some of my friends were pumped up and very excited to do it, I explained how it works through FB messenger but they needed a more detailed response so I decided to write this post. 
I told them that it's a job with flexible hours where you can be lazy and work when you feel like it, or you can hustle and work, work, work like Rihanna. 
Are you ready? Let's go!
Know where to specialize 
Digital marketing is the most common job you can get in Upwork, that includes content marketing, email marketing, social media marketing, SEO, web design, and so on. If you're having a tough decision on what to specialized, get on your laptop and make a list of the following:
Experiences

Skills

Specialized Knowledge

Likes & Dislikes

Hobbies
Write the attributes that you possess in each category. Take your time, you don't have to rush just to finish this exercise. Ask someone who knows you inside and out, maybe they can help you go through the list and complete this task. Sleep through it when you can't think of everything the first time.
Once you're done with the list, try to connect the dots. Knowing what you're good at and providing a solution to a problem will help you get paid. For instance, if you're a photographer you can sell your photos or offer photo editing services to a company or individual who needs to communicate to their target audience visually.
Try to market yourself as a better choice to prospective clients. It's alright to be labeled as "jack-of-all-trades" than to procrastinate and never take a leap to become a freelancer. As you hone your skills, you can always choose to position yourself differently and pursue specific niche or gigs that you enjoy more.
Writing Jobs
Since I've done a lot of writing jobs on the platform, I only have the authority to speak about this freelance job. This skill is transferable to other niches like social media marketing, email marketing, explainer video, and so on. 
Most jobs prefer native English speaker which made my eyes rollin' because I have a Japanese friend who writes amazing articles and English was just his second language. 
Being a native speaker is a hot commodity in Upwork but I think that's full of sh#t because some native speakers don't even know the basic English grammar. 
If you've done writing jobs in the past, include that in your Upwork profile or in your proposals so hiring managers can review it and see if you're a good fit for the job. 
If that didn't do the trick, put it anyway in your profile that you're a "native speaker". Who cares? They can't really check, all they care is how you deliver good results and that's what matters. 
You can find a bunch of writing jobs on Upwork. All these companies do is produce images, videos, services, and products all day long. What that means is they need reliable writers who can write for them constantly.
Once you find a client and they're happy with your service, you'll build a lasting relationship with them and give you more work that pays well and has flexible hours. 
What this means to you is you'll only work whenever you want to. You can chill by the beach while writing, or you can be in a local coffee shop while writing on your laptop. You're basically your own boss. 
Content writing is:
Always in demand

Fun

Profitable

Easy to learn

A job that can be done anywhere, anytime!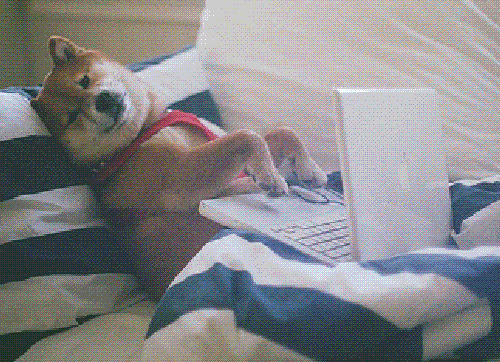 Here are the basic formulas I use when writing an article, product description, video script, and social media text… 
How to write an article outline
1.) Read widely.
The more you read, the more you'll get exposed to types of writing. The more stories you read, the more you'll react and imagine stories on its own. 
Google is gonna be your friend to see what other people have written about a topic. Try to experiment and think of interesting ways to address it. 
Look for an angle. Look for knowledge gaps in each article that you scan and make an improved version of it. Take note of interesting quotes and save it in your sticky notes or word pad.
2.) Write down your objective.
Ask yourself this question, "what do you want your readers to learn after reading your article?" Put some thought in the objective of your article and write it down so you can focus on it. 
If you can write it in one sentence or two, better. Let's use this article as an example. My goal is this: 
"At the end of this article, readers will understand how to make a profitable income on Upwork where they can work anywhere in the world and have fun at the same time."
3.) Organize your work.
This is the part where you figure out the structure of your article. Do you want it in the form of a list, how-to steps like Wikihow, or just the standard format?
Arrange your key points in a logical order and make sure it's relevant to your objective. In case you find information in your article that doesn't fit, get rid of it. 

How to write product descriptions to grow sales
1.) Know your audience. 
Your target audience can be an age group (young professionals, teens, senior citizens), gender (male, female, LGBTQ), lifestyle demographics (new moms, fitness buffs, car lovers), or some other specific group of people. 
2.) Know your product. 
Write down the basic details of your product like the specs, functions, dimensions, materials and the benefits that will speak to customers.
This is the formula I usually use: 
Paragraph(s) of prose + List product specs and benefits + Engaging description
3.) Keep it short and sweet.
This is the part where you use paragraphs to engage your target audience and bullet points of the specs that online shoppers will quickly grasp as they scan your web page. 

How to write an explainer video script
1.) Introduce the problem
Show empathy to your target audience by speaking to their pain and show them that you understand their problem. Be clear and show them what benefits they'll get from you.
2.) Give the solution 
Show the viewers how your product or service will help them and outline how you can solve their problems. Assure them everything will be OK.
3.) Prompt action!
Be specific when asking the viewers what to do next. You can ask them to go directly to your website or ask them to sign up for a free trial by filling out a contact form on the description of the video. 
The formula above is just a guide to make your writing faster and more efficiently. You can write in any way you like but make sure it has a structure and it's on-point.
What to do next
Now that you learn how I structure my posts, it's time to hustle and get some real-world experience by writing on of your own. 
It will only take an hour or less to write your own piece. Upwork clients are paying good money for this type of skill. 
You can write a product description for someone who sells on Amazon, write an explainer video script for someone on Youtube, write a social text for someone selling fitness supplements, -literally anything!
Once you're done with your first project, use it as a writing sample when you apply for someone on Upwork. They will feel confident to hire you because you know what you're doing.
Final Thoughts
I wrote this article to help others make money on Upwork so they can work remotely, improve their personal relationships, and have more time for hobbies and interests. 
That's why I'm giving away this valuable information for FREE. If you want to help other people benefit from it, please help me share this article on social media.
If you have a friend or relative who wants to make extra $1,000 or more per month, please consider sharing this post. 
Digital marketing is getting bigger and bigger and there are more opportunities for all of us to succeed. 
Thanks so much, I really appreciate it. And I know others will too. 
You can also find me on Youtube, Facebook, Twitter, and Instagram
What do you think of this remote job on Upwork? Let me know by leaving a comment down below!